How to connect
Please connect to the meeting by clicking on whereby.com/psychologie-poradna.cz.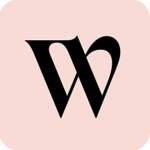 There is no need to install anything or register. You will have to enable camera+mic and "knock" to get in the virtual room. I will see you on camera and then let you in.
Please connect 5 mins before the meeting start and assume that you will be let in the room when I finish the previous meeting.
Video-call itself runs fully in an internet browser. All major browsers are supported if updated to the latest version. Whereby.com is a secure platform compliant with EU laws (e.g. GDPR policies).
You can influence the quality of the counseling service
For the best quality please:
Place. Arrange for yourself a place where you feel you would like to invite me and where you will be uninterrupted (kids, calls, messages…)
Devices. Use a laptop/tablet rather than a mobile phone.
Back-up device. Have a mobile phone ready as a backup in case of technical difficulties (Please send me your mobile phone number if you have not done it yet.).
Headphones… are very useful for individual counseling. They will reduce sound echo and overall improve the quality of both sound and video stream and allow us to feel more as if in one room. It is the voice channel that transfers most of the information and simple earphones will do better than nothing. For couple counseling we will not use headphones – the laptop/tablet speakers will have to do the job. Sometimes we need to play a bit with voice and mic settings because as a couple you sit at a distance from the device. Please be patient.
Other supportive information
Cancellation conditions are such that we are on equal terms – a full session price if canceled by the client less than 24hrs before the session starting time. And a next session to be provided for free in case the therapist cancels less than 24hrs ahead.
Payment:
You can pay before or after the meeting – it is up to you.
I do not support card payments. All sessions can be paid by bank account transfer. You will get an invoice with payment details.
When meeting in-person the sessions can be paid also in cash.
The first session is more informational and less therapeutic – we are focusing on getting to know each other and understanding what is that you need.
If you want to get a headstart from a perspective I have found particularly useful, this is a question to think ahead before our first meeting:
What is it that I need?